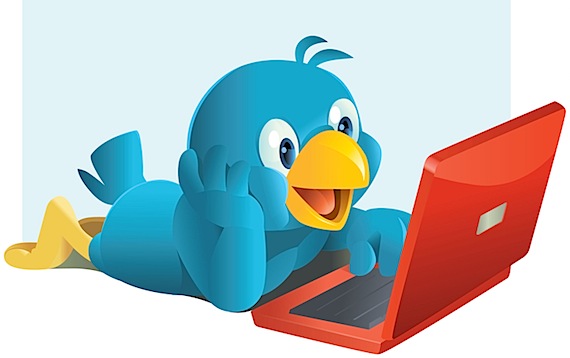 Posting on Twitter has become very popular among millions of people these days. According to a survey, there are between 5 and 10 thousand people join the social site on a daily basis. If you add it to the hundreds of millions of members it has now, then you're staring at a huge opportunity. This is the very reason why a lot of businesses have gotten into the Tweeter bandwagon in promoting their ventures. They just can't let go of an awesome chance. In the following, let's talk about this and decide whether the site can truly be of any help.
First, what's Twitter again?
Some define it as a microblogging site while some say it's an instant messaging system that is made available to the public. Both are acceptable definitions as it does allow free expression of thoughts that people in the cyberspace can see. The posts on Twitter are called "tweets" which can be done as often as you want but are limited to only 140 characters. When you follow someone on the network, you read his or her tweets. When he or she follows you, then he or she reads yours. Hence, it can provide a fluid means of communication among a huge number of people.
There are a lot of ways on how posting on Twitter can help your business, here are some of them:
One, go through the preliminaries. Build an account and add a photo. People would like to see you so put a face on that name.
Two, when you post to Twitter, make sure that you don't just express your own thoughts, you must let others talk too. Ask your followers some questions. You'll be surprised at how amazing the social site can be when it comes to gathering of opinions.
Three, follow the right people. This can open up a lot of opportunities for you. For one, you can learn a lot from the tweets of reputable folks. Also, the chances of them following equally great minds are big so it's also a terrific opportunity for you to get to follow more credible people. If you win any of these people's attention or respect, it can absolutely spell a huge difference in your business.
Four, make your tweets humane and personal. Just because you own a business doesn't mean you should always do business talk. You must be able to share your human side to your followers. The goal of joining Twitter is to make the public feel that you belong– that you value connections and relationships. You will never be able to get this message across unless you learn to speak like everybody else.
Posting on Twitter can truly be helpful for your business if you know how to do it right. Joining the site opens multiple opportunities not just in creating and nurturing relationship with your target market, but also the society as a whole. If you haven't used it as a platform to promote your venture yet, perhaps this is the time to do so.