Our great nation is often referred to as "the land of dreams" and these dreams have been built by a diverse group of people, especially these 10 great African-American inventors who we celebrate today. Their many accomplishments have led to technological advances, new forms of entertainment, as well as keeping us safe and sound in our often hectic world. You may recognize many of the items about to be mentioned and yet be surprised to learn who made them all possible.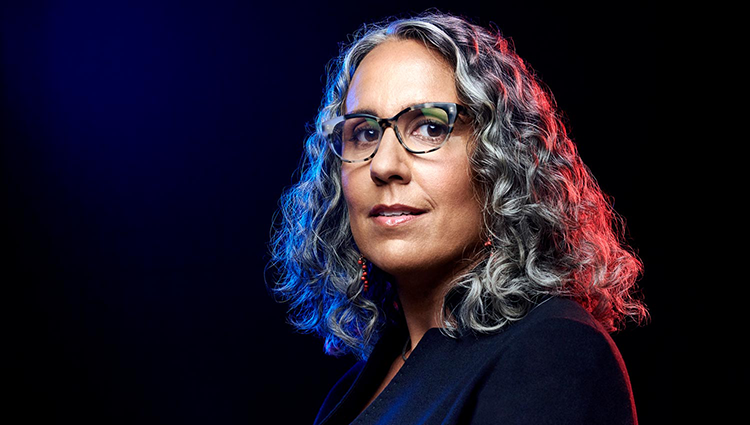 Let us begin with Lisa Gelobter, a woman many may not know by name, but one who has changed the face of the internet and streaming services we use today. Have you ever sent or received an animated GIF to a friend? You have Lisa to thank for those! You see, Lisa was a big part of the creation of Shockwave, the technology that formed early web animation. Lisa then went on to work with the emerging role of online video, becoming one of the senior managers of the online streaming service Hulu.
Lisa also was the Interim Head of Digital for BET Networks, but now she works with the White House, in the United States Digital Service. She also currently serves as the Chief Digital Service Officer with the US Department of Education.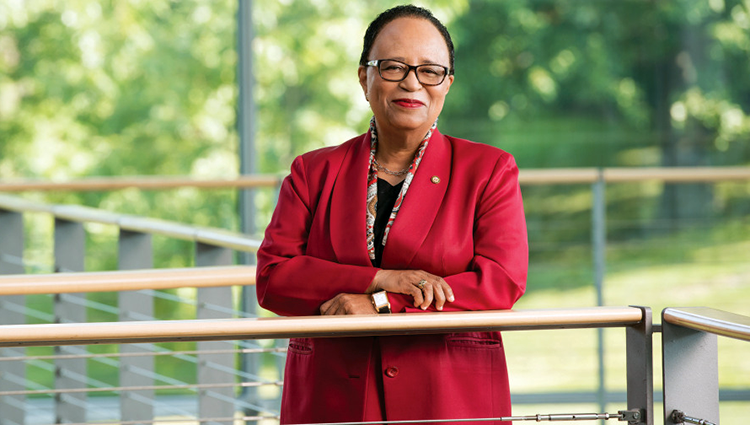 Next up is Dr. Shirley Jackson, a theoretical physicist who was the first African-American woman to earn her Ph.D. in nuclear physics from MIT (Massachusetts Institute of Technology) in 1973. Shirley's experiments have lead to extraordinary advances in our telecommunications, such as the touch-tone phone, the portable fax, caller ID, call waiting, and the fiber-optic cable. Today, Dr. Shirley Jackson is the 18th president of Rensselaer Polytechnic Institute in Troy, New York.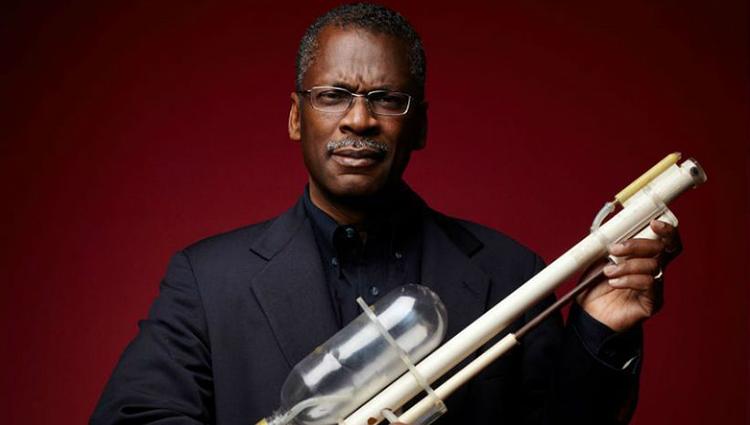 If you grew up during the 1990's you might recall the slogan, "Wetter is Better!" This famous line came from one of the coolest water gun toys that exists even today! Invented by a NASA aerospace engineer named Lonnie G. Johnson, the Super Soaker was an instant hit, selling millions upon its debut.
But the toy wasn't Lonnie's only claim to fame. He has worked with the U.S. Air Force on the Galileo Jupiter probe as well as the Mars Observer project, and he holds more than 100 patents. Currently, Lonnie is working on the Johnson Thermoelectric Energy Converter (JTEC) which converts heat directly into clean electricity.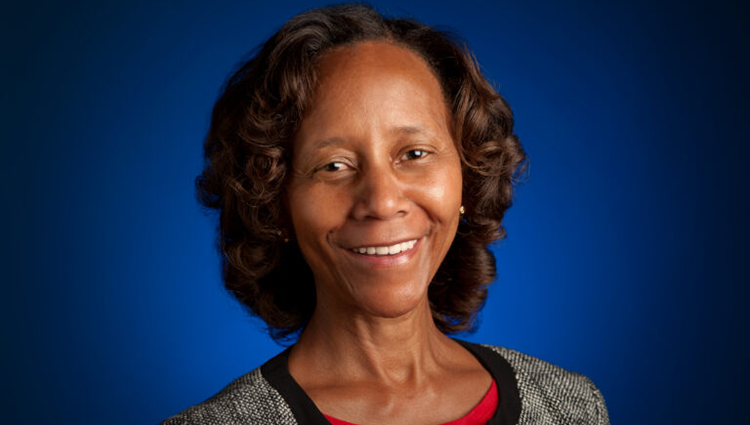 Have you ever used Skype (or similar online software) to make a VoIP (Voice over Internet Protocol) call? If so, you have Marian R. Croak to thank for this vastly used technology. But that's not all! Remember when American Idol introduced voting via text message? Or perhaps more recently being able to donate to a cause using texting as well? Marian invented these and much more – she holds over 200 patents, over 100 of which are related to VoIP!
Currently, Marian is the Vice President of Engineering at Google and has assumed responsibility for reliability engineering for many Google services. She was inducted into the Women in Technology Hall of Fame in 2013 and serves on the board of directors of the Centre for Holocausts, Human Rights & Genocide Education.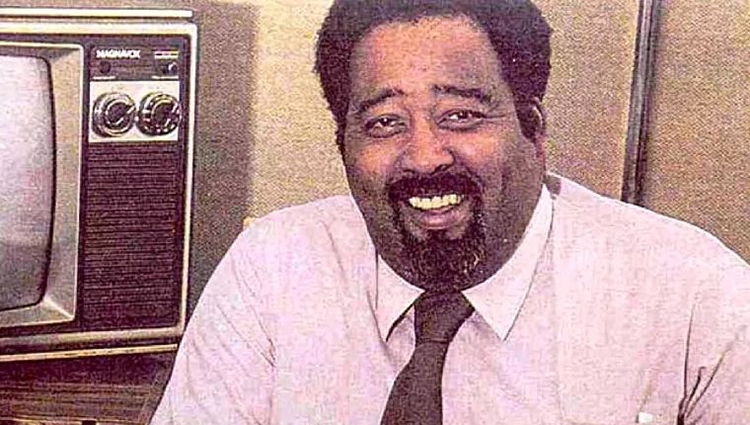 Back in the 1970s as video gaming was in its infancy, the "Father of Modern Gaming" was hard at work inventing a way for games to be swappable via a game cartridge. Unfortunately, the Fairchild Channel F console didn't catch on, but Gerald A. "Jerry" Lawson's ROM cartridge invention was made popular by the later launched console: the Atari 2600.
Jerry also invented and designed an 8-way joystick that had a pause button, the world's first controller to do so. Also while working for Fairchild Jerry was a part of the Homebrew Computer Club whose members included Steve Jobs and Steve Wozniak. In 2011 Jerry was honored as an industry pioneer for his work on the game cartridge concept by the IGDA (International Game Developers Association). He passed away a month later due to complications from diabetes.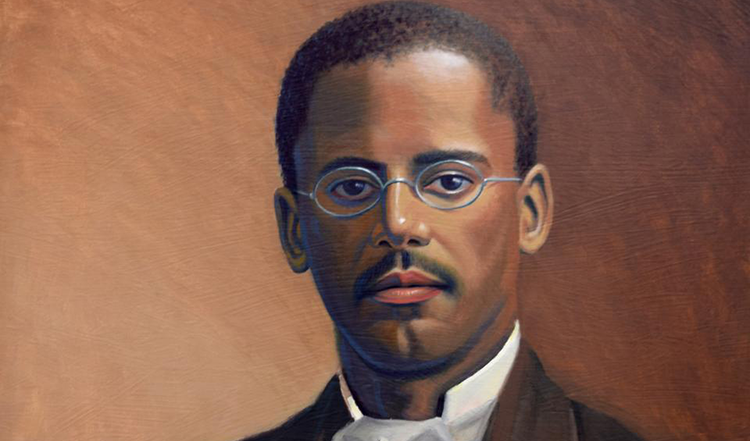 In 1874, Lewis H. Latimer co-patented (along with Charles M. Brown) an improved toilet system for railroad cars called the Water Closet for Railroad Cars. Two years later he was employed by Alexander Graham Bell to draft the necessary drawings required to receive a patent for Bell's telephone. Three years after that, Lewis moved to Bridgeport, Connecticut to work for Hiram Maxim, a rival of Thomas A. Edison.
While there Lewis invented a modification to the process for making carbon filaments which aimed to reduce breakages during the carbonization process. This caught the eye of Edison and in 1884 Lewis was invited to work with him. During his time with Edison, he patented his "Early Air Conditioning Unit Apparatus for cooling and disinfecting" in 1886.
On February 11, 1918, Latimer joined the Edison Pioneers. Lewis Latimer was the first person of color to join this group of 100. Latimer passed away on December 11, 1928, at the age of 80. So next time you turn on a light or switch on the A/C, remember the man who helped bring these ideas to fruition.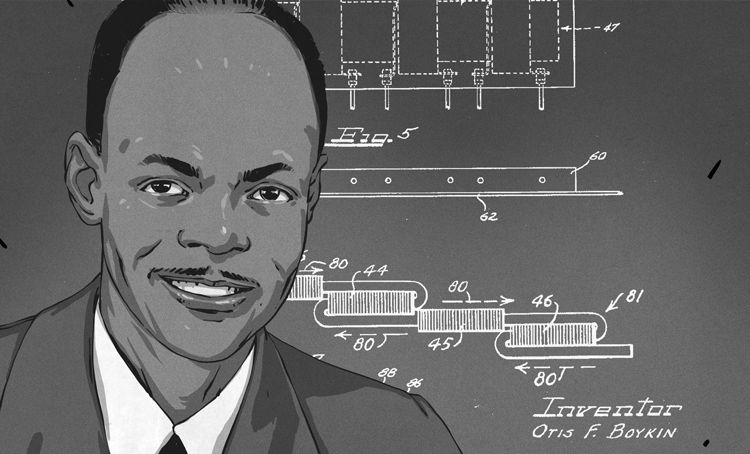 Without the hard work and dedication of African-American inventor Otis F. Boykin on improved electrical resistors, we wouldn't have today's powerful televisions, computers, or radios. But more importantly, his work enabled control functions for the first successful, implantable pacemaker.
The advancements made in Boykin's resistor meant that many electronic devices could be made more cheaply and with greater reliability than provided by earlier options. His resistor was quickly incorporated into a number of products, including guided missiles and IBM computers. More importantly, a version of his resistor made possible the precise regulation necessary for the success of the pacemaker, a contribution that has saved countless lives since.
Otis is also known to have created a range of consumer innovations including a burglar-proof cash register and a chemical air filter. He died of heart failure in Chicago in 1982.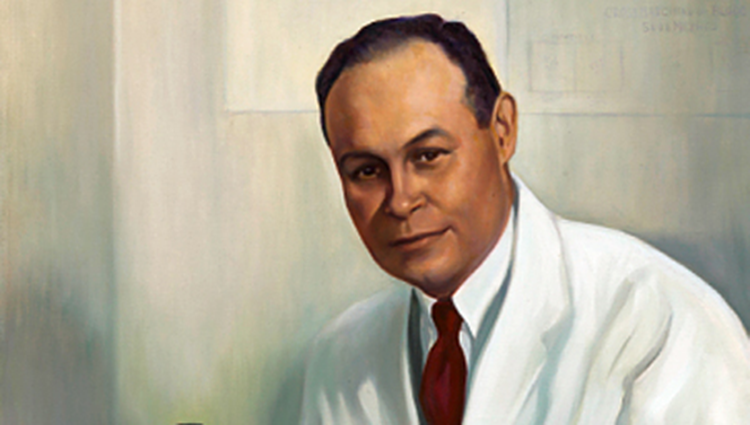 Every two seconds someone in the U.S. needs blood, and if it wasn't for the pioneering work of physician, surgeon, and medical researcher Charles R. Drew, we wouldn't have the blood banks and blood plasma programs we needed during World War II.
Due to his research with the team at the Red Cross in the field of blood transfusions, Charles developed improved techniques for blood storage as well as the creation of large-scale blood banks during the war. His actions helped save thousands of Allied forces' lives. He also invented the "bloodmobile," a refrigerated truck that can safely transport stored blood to the location where it is needed most.
As the most prominent African-American in the field, Drew protested against the practice of racial segregation in the donation of blood, as it lacked scientific foundation, and resigned his position with the American Red Cross, which maintained the policy until 1950.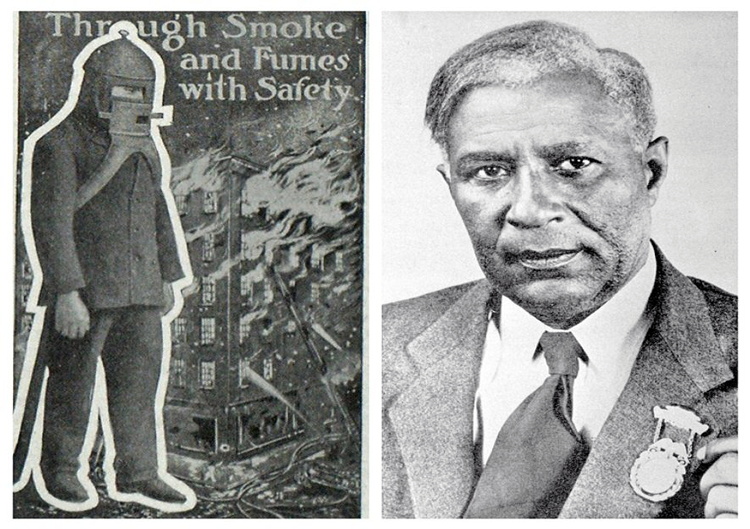 An African-American inventor, businessman, and community leader, Garrett A. Morgan, Sr. blazed a trail for African American inventors with his patents. Garrett started his career as a sewing-machine mechanic and, while working with the machines in his newly-opened tailoring shop, noticed that the fast-moving sewing needles were scorching the woolen fabric. So Garrett experimented with a chemical solution and, quite by accident, noticed it straightened the fibers as well as lubricated the needles.
Garrett then tested the solution on a neighbor's dog, and later on himself, to great success. Due to this finding, he created the G.A. Morgan Hair Refining Company and sold the cream to follow African-Americans, and this brought him financial security and business success.
In 1914 Garrett patented a breathing device he called the "safety hood" which provided the wearer a safer breathing experience in the presence of smoke, gases, and other pollutants. His breathing device became the prototype and precursor for the gas masks used during World War I, protecting soldiers from toxic gas used in warfare.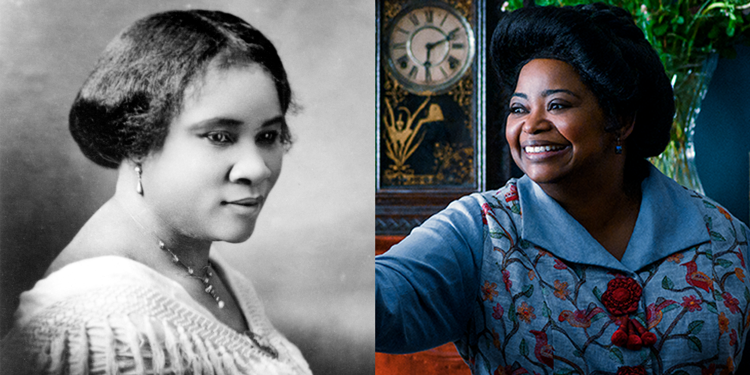 We finish our journey of magnificent inventors with the first African-American woman to become a self-made millionaire. Madam C.J. Walker, born Sarah Breedlove, developed a scalp disorder that caused her to lose much of her hair, and she began to experiment with both home remedies and store-bought hair care treatments in an attempt to improve her condition. The pomade formula she invented proved very popular, and with the help of her husband, she promoted her products by traveling around the country giving lecture-demonstrations of her "Walker Method" — involving her own formula for pomade, brushing, and the use of heated combs.
As profits continued to grow, in 1908 Walker opened a factory and a beauty school in Pittsburgh. By 1910, when Walker transferred her business operations to Indianapolis, the Madam C.J. Walker Manufacturing Company had become wildly successful, with profits that were the modern-day equivalent of several million dollars.
In Indianapolis, the company not only manufactured cosmetics but also trained sales beauticians. These "Walker Agents" became well known throughout the Black communities of the United States. In turn, they promoted Walker's philosophy of "cleanliness and loveliness" as a means of advancing the status of African Americans.
In 1981, the Madam C. J. Walker Manufacturing Company ceased operations. A line of cosmetics and hair-care products bearing the name Madam C.J. Walker Beauty Culture is available at Sephora retailers. Walker's life was portrayed in the 2020 TV show Self Made, with Octavia Spencer portraying Walker.