Today we finish out this series honoring our African-American brothers and sisters by introducing to you seven influencers who have changed our nation for the better. Now we could have gone the easier route and mentioned President Barak Obama, or the now current Vice President Kamala Harris. We could also mention Michael Jordan, Oprah Winfrey, and even the King of Pop, Michael Jackson. But today we would like to shed light on these more unsung heroes and what they have brought to our society.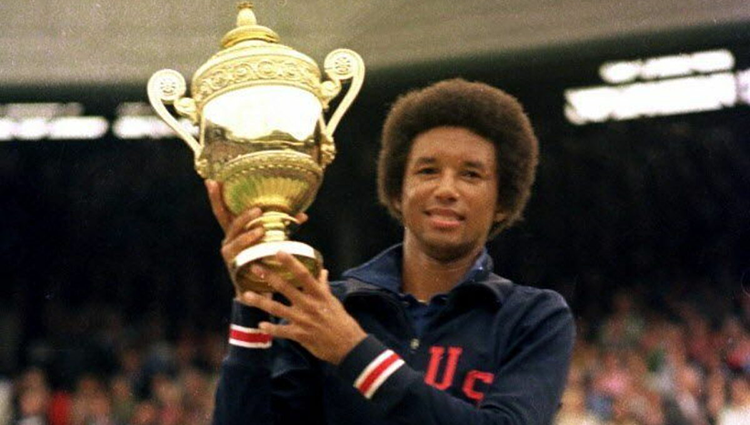 We will begin our list with Arthur Ashe, the only black man to ever win the singles title at Wimbledon, the US Open, and the Australian Open. He also was the first black player selected to the United States Davis Cup team.
While holding a tennis clinic in July of 1979, Arthur suffered a heart attack and his high profile drew attention to his condition and the hereditary aspect of heart disease. But his health scares didn't end there. In 1992 Arthur was diagnosed with HIV, believed to have been contacted through blood transfusions during his second heart surgery. After going public with his illness, he founded the Arthur Ashe Foundation for the Defeat of AIDS, working to raise awareness about the disease and advocated teaching safe sex education.
On June 20, 1993, Ashe was posthumously awarded the Presidential Medal of Freedom by President Bill Clinton.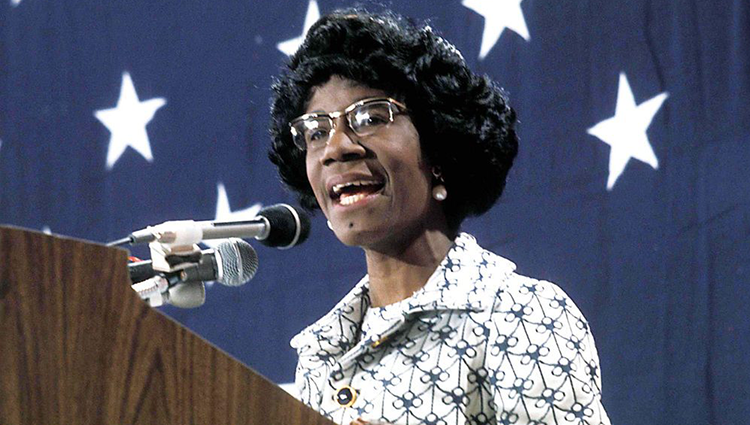 Before President Barack Obama's "Yes We Can" slogan and Hillary Clinton's "Stronger Together," there was Shirley Chisholm's "Unbought and Unbossed." Nearly 50 years ago Shirley was the sole black female congresswoman from 1969 to 1983 and was relentless in breaking political barriers with respect to both race and gender. In fact, all those hired for her congressional office were women, and half of them were black.
Shirley championed for the rights of those less fortunate, especially in the establishment of the food stamp program and the Special Supplemental Nutrition Program for Women, Infants, and Children program. She also fought for health and social services, including unemployment benefits for domestic workers, as well as providing disadvantaged students the chance to enter college while receiving intensive remedial education.
In 1972, Chisholm became the first black candidate for a major party's nomination for president of the United States, and the first woman to run for the Democratic Party's presidential nomination.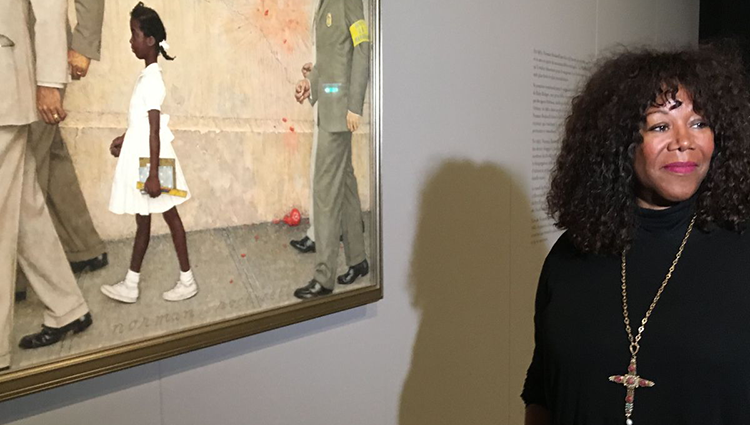 Born the same year that the US Supreme Court ruled to end racial segregation in public schools, Ruby Bridges was the first African-American student to integrate an elementary school in the South. Even though she was only six years old, Ruby was advancing the cause of civil rights beginning November of 1960.
Ruby and her mother were escorted to school by four federal marshals every day that year for her safety. Even though crowds of people yelled vicious slurs at her and white parents were pulling their children from the school, Ruby remained undeterred. Barbara Henry, a white Boston native, was the only teacher willing to accept Ruby, and all year, she was a class of one. Ruby ate lunch alone and sometimes played with her teacher at recess, but she never missed a day of school that year.
In 1964, artist Norman Rockwell celebrated her courage with a painting of that first day entitled, "The Problem We All Live With." A lifelong activist for racial equality, in 1999, Ruby established The Ruby Bridges Foundation to promote tolerance and create change through education. In 2000, she was made an honorary deputy marshal in a ceremony in Washington, DC.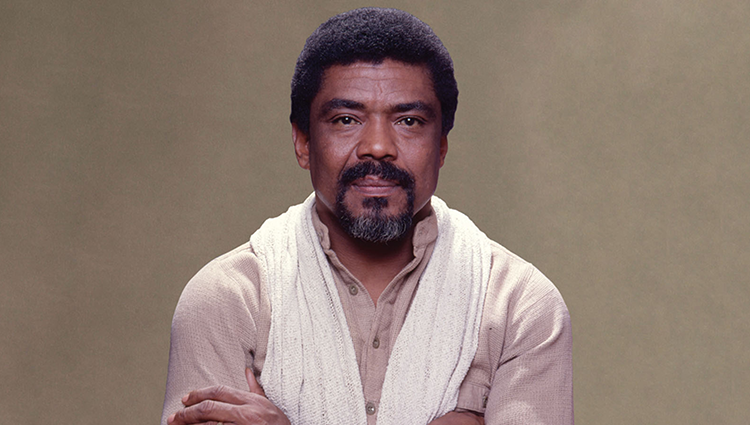 An acclaimed dancer and choreographer who earned global recognition for his pioneering impact on modern dance, Alvin Ailey used the art form as a means for civil rights activism. Alvin always had a passion for dance and he honed his technique at the Lester Horton Dance Theatre until its disbandment in 1954.
Alvin had always wanted to choreograph his own works that would differ from the more traditional pieces of the time, and his 1960's "Revelations" is one of his best-known pieces. The up-from-slavery dance suite finds beauty in the midst of tragedy and pain, celebrates black folks' resilience and humanity, and allows hope to overcome tribulation.
Alvin died of an AIDS-related illness at 58, but the Alvin Ailey American Dance Theater still exists today in New York City.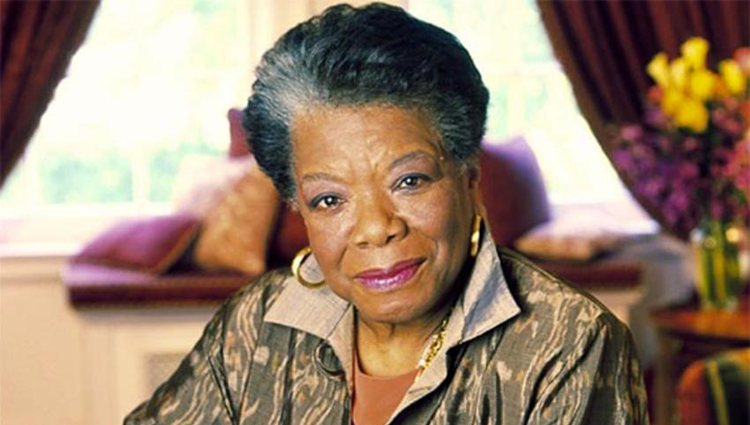 Now I admit that this next innovator may be a bit more well known, but I just couldn't leave her out. A poet, dancer, singer, activist, scholar, and world-famous author, Maya Angelou was truly a unique and talented woman. But her path to greatness didn't come easily.
When Maya was only 8 years old she was raped by her mother's boyfriend. After coming out to her family about it, the man was convicted and sent to jail but was beaten to death shortly after his release. Believing that her confession led to the man's death, Maya became mute from the guilt and memorized poetry in her silence.
After six years living with her grandmother and the help of a teacher, Maya was able to speak once more, using literature to recover from the horrific trauma. At age 15 she moved back in with her mother and became San Francisco's first African-American female cable car conductor. At age 16 she got pregnant and later worked in the sex trade and as a calypso singer to support her family. Maya spoke honestly of her experiences, unashamed to walk in the truths of her past.
As she grew in age and experiences, with the help of James Baldwin, she joined the Harlem Writers Guild and went on to write I Know Why the Caged Bird Sings in 1969 — the first in what would become a seven-volume, best-selling autobiographical series. Nearly a decade later, Angelou struck poetic gold with And Still I Rise, a collection that remains one of her most important works.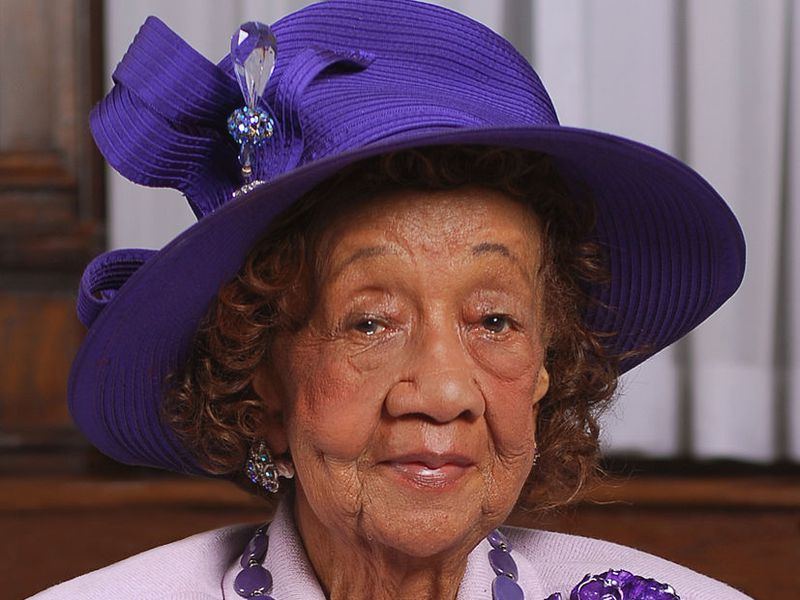 Often hailed as the "godmother of the women's movement," Dorothy Height used her background in education and social work to advance women's rights. Dorothy attended and graduated from New York University where she received a bachelor's in education and a master's in psychology. Her career started as a social worker in Harlem, but she soon joined the staff of the Young Women's Christian Association (YWCA) wherein a short time she became the leader of the local organization. She pushed the YWCA to integrate its facilities and created diverse programs for it nationwide.
Later she began working with the National Council of Negro Women (NCNW) where she focused on the restructuring of the criminal justice system and on ending the lynching of African Americans. Dorothy was the president of NCNW for 40 years and under her leadership, the organization supported voter registration in the South.
Due to her prominence in the Civil Rights Movement and unmatched knowledge in organizing, Dorothy helped to organize the March on Washington for Jobs and Freedom where Martin Luther King gave his I Have A Dream speech. On April 20th, 2010, Height passed away at the age of 98. Her funeral was held at Washington National Cathedral.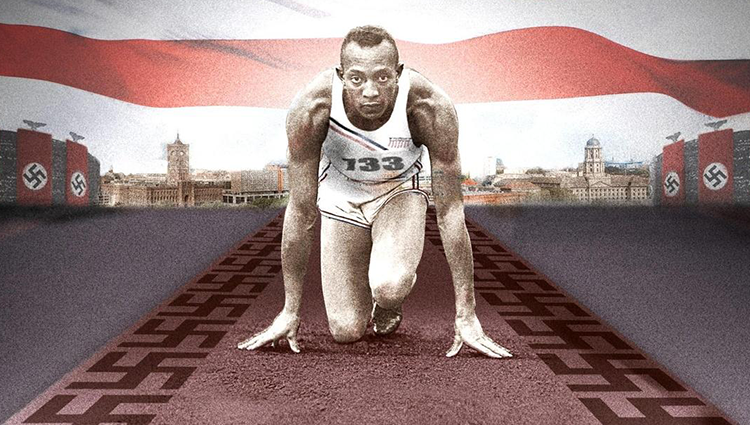 Even though our own constitution states that all men are created equal, the unfortunate irony of racism is that black athletes once needed to prove themselves athletically equal to whites. However, in the story of Jesse Owens, not only did he break records and defeat the other nations during the 1936 Olympics, he humiliated Adolf Hitler as well.
The German dictator's popular theories claimed that no dark-skinned person could compete with the blond-haired, blue-eyed "Aryan master race," but Owens already owned several world records and was recognized as the fastest man alive. He emerged in Berlin as the unquestioned star of the Olympics, setting or equaling records in the 100-meter dash, the 200-meter sprint, the 400-meter relay, and long jump.
German crowds enthusiastically applauded his performances, deepening Hitler's humiliation. Olympic organizers told Hitler to either shake all the winners' hands or none — he chose none. Unfortunately, racism was still rampant back home with the oppression of Jim Crow laws, so Jesse existed on low-paying jobs such as pumping gas.
Owens' victories not only shattered the myth of white athletic superiority but established a black man as a heroic standard-bearer for America amid boiling geopolitical conflict. In many ways, he was the first black sports hero for all Americans.